3 Signs It's Time To Change Careers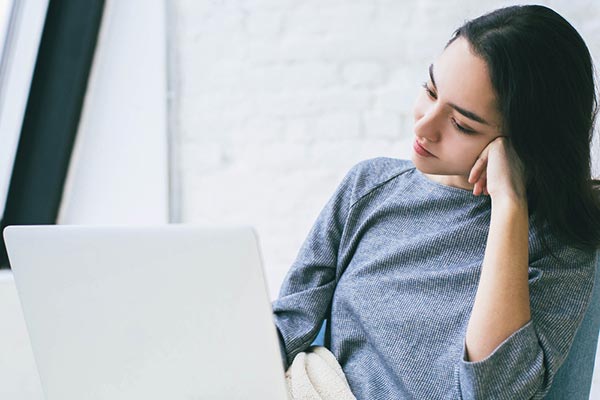 Here at Selmar we get the privilege of seeing thousands of people reinvent themselves every year.
No matter your age or current occupation, you can pursue a career in child care, aged care or business as long as you're willing to believe in yourself and put in the effort. Changing careers isn't always easy, but neither is working in a job which you no longer love or are fulfilled by.
If you're considering studying at Selmar, but need an extra nudge, consider these three surefire signs it's time to change careers.
1.You stare at the wall… a lot
Whether it's the wall you're staring at, your Instagram feed or simply into space – if your attention is no longer on your job, it's probably time to move on. Career boredom or apathy can be harmless at first, but feeling constantly uninspired impacts negatively on your mental health – not to mention on your career, as you're likely to underperform at work. If your pay check has become the only reason you get up to go to work, you should reassess.
Many of our students choose to study child care and aged care because they want jobs where they'll not only earn a living but make a difference to other people's lives.
2.You fantasise about a different career
A little daydreaming is completely innocent – we all do it! However, if you find yourself constantly escaping into a hypothetical career, perhaps it's time to turn your dreams into reality. Think realistically about what your ideal career looks like and find out the steps you need to take in order to get there. Breaking down your goal into achievable chunks will make the fantasy much more obtainable.
At Selmar you can touch base with us over the phone or in person for a casual chat about your study options, career ambitions and how to work towards them.
3.You're green with envy
Do you feel envious when your friends talk about their jobs? Do they seem happier, more confident and like they've found a good fit?
If you're feeling a little green, use your envy as motivation. You are the master of your destiny and you can change your career. Identifying that you're a little jealous of other people's jobs is a certain sign that it's time to move on and up!
Selmar Institute of Education is one of Australia's leading Registered Training Organisations (RTO), delivering dynamic, fully-accredited courses in Aged Care, Child Care, Training & Assessment and the Quick Service industry. We have a range of short and advanced courses in childcare – Click here to learn more or subscribe to our weekly blogs to learn more about Selmar and the various courses we offer.